Why is MigraClear™ so Effective?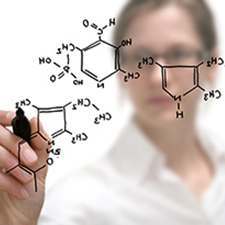 MigraClear™ is a breakthrough proprietary supplement that effectively combines the most powerful and extensively researched ingredients, giving you an all-in-one solution to get rid of migraines. Every single ingredient in MigraClear was hand-picked by a team of medical doctors and scientific researchers, based on clinical data and designed to help relieve migraines and prevent future attacks, getting results more effectively than any other migraine supplement available.
MigraClear™ contains 11 tested ingredients that meet the strength and purity standards of the USP/NF (United States Pharmacopeia–National Formulary). Each ingredient was carefully researched and included based on clinical data. No other non-prescription solution comes close in terms of quality and purity of ingredients.
Recommended dose: Adults as a dietary supplement for prevention, take 2 (two) capsules daily with meals - 1 (one) in the morning and 1 (one) in the evening. If needed, for an episode, take six (6) daily, 2 in the morning, 2 in the afternoon, and 2 in the evening with food.
Click here to see our label.
MigraClear™ - Proprietary Blend of Ingredients:

Magnesium is an essential mineral for over 300 different chemical reactions in the body. Known as the "miracle mineral", it is critical in controlling vasospasms (the contraction and dilation of blood vessels in the brain which occurs during migraines). Individuals who suffer from recurring migraines often have lower magnesium levels. Oral magnesium supplementation has been shown to increase intracellular magnesium levels in people with migraines.
Many studies have demonstrated the positive effects Magnesium has upon migraine prevention. A 1989 study suggested, "Low brain Magnesium is an important factor in the mechanism of the migraine attack" (Ramadan et al., 1989). Furthermore, some headache patients who use Magnesium report relief from migraines. Authors of a 1996 German study wrote that "high-dose oral Magnesium appears to be effective" in treating migraine (Peikert et al., 1996).
*References:

Riboflavin appears to have several positive effects on the prevention of migraines. Evidence indicates that impaired mitochondrial oxygen in the brain plays a role in the pathology of migraine headaches. Vitamin B2 (Riboflavin) is essential to tissue respiration and generation of energy metabolism from proteins, carbs and fats.
Two important randomized, double-blind, placebo controlled trials examined the effect of 400mg of Riboflavin a day for three months on migraine reduction in men and women with a history of recurring migraine headaches. Riboflavin was significantly better than a placebo in reducing attack frequency and number of attacks, especially during the third month of treatment.
It should also be noted, that Riboflavin can cause the urine to turn a yellow-orange colour. This is nothing to be concerned about, as it is a natural side effect that requires no further action.
*References:

Feverfew, is a popular herbal remedy often advocated for the reduction of migraines, helps migraines by inhibiting the release of blood vessel dilating substances from platelets and inhibiting the production of inflammatory substances. Numerous double blind placebo controlled trials have been conducted on this herb. Treatment with Feverfew was associated with reduced vomiting and a reduction in the number and severity of attacks in many of these studies. Visual analogue scores also showed an improvement with Feverfew. There are no serious side-effects and no major safety problems.
*References:

Butterbur is a potent herb which has been shown effective for reducing migraine headaches. Butterbur's headache-preventive capabilities likely stem from its anti-inflammatory and spasmolytic (muscle-relaxant) effects. It contains active components known as isopetasin, oxopetasin, and petasin, which induce smooth muscle relaxation, particularly in cerebral blood vessel walls. Research indicates that petasin inhibits the proinflammatory lipoxygenase (LOX) enzyme, while both petasin and isopetasin exert highly potent anti-inflammatory effects by inhibiting leukotriene synthesis.
Butterbur is an herb that naturally contains a toxin called pyrrolizidine alkaloids (PAs). PA's can damage the liver and cause other bodily harm over time. MigraClear™ uses a certified PA free form of Butterbur that completely removes PA's and provides an ultra pure form of this ingredient.
An important clinical trial conducted by Department of Neurology, Albert Einstein College of Medicine concluded that Butterbur is well tolerated and an effective therapy for migraines. The Department of Neurology, University of Essen, Germany also performed a double-blind and placebo-controlled clinical trial and concluded that migraine attacks could maximally be reduced by 52% in the Butterbur group.
*References:

Niacinamide is a gentle, water-soluble version of vitamin B3 Niacin which is absorbed by the body when dissolved in water and taken by mouth. It is converted to niacinamide when taken in the right amounts. It helps the proper function of fats and sugars in the body and to maintain healthy cells and has been positively associated with improving migraines.
*References:

Ginger has been shown to decrease pain and scientists have discovered nine compounds found in ginger which bind to human serotonin receptors, helping to reduce triggers that cause migraines. Also, Ginger has been found effective in multiple studies for treating nausea. Several clinical trials have been performed using Feverfew and Ginger in the treatment of migraines. The conclusion states "Sublingual Feverfew/Ginger appears safe and effective as a first-line abortive treatment for a population of migraineurs who frequently experience mild headache prior to the onset of moderate to severe headache."
*References:

Ginkgo Biloba is an important antioxidant known for its ability to improve circulation both in the body and brain. One of the most popular herbal remedies in the world, Ginkgo Biloba has been used for migraine headache symptoms and helps to inhibit platelet aggregation.



*References:

Wild Yam Root is known to be an anti-inflammatory and antispasmodic agent. Wild Yam Root is used for its ability to aid in managing the equilibrium of hormones as well as its ability to decreases the inflammatory response of the cerebral neurovascular system to abate vasospasm's frequently experienced during a migraine episode.


*References:

White Willow Bark Extract (Salix Alba) is a natural extract containing the active ingredient called salicin, which is a precursor to aspirin. Salicin is a Cox-1 and Cox-2 inhibitor, which acts as an anti-inflammatory and also reduces pain by inhibiting prostaglandins.
One recent study indicated that White Willow Bark and Feverfew had a greater effect at reducing migraines than when taken separately. Several countries in Europe including The German Commission and The European Scientific Cooperative on Phytotherapy have approved Willow Bark extract as an analgesic to treat fever and pain.
*References:

Bromelain is a natural enzyme that breaks down protein. It's found primarily in pineapples and displays other properties that may help combat certain kinds of headaches, particularly those derived from sinus inflammation or infection.



*References:

Black Pepper (Piperine) is an essential element for increased absorption. Piperine, the main alkaloid from black pepper has been shown to substantially increase the bioavailability of the nutrients in foods and supplements. Piperine can turn a marginally effective therapeutic substance into a highly effective one by increasing its bioavailability and intracellular residency time.
*References: